Here's a still image from a "Yes Wichita" television advertisement. This group campaigns in favor of the one cent per dollar Wichita sales tax that is on the November ballot.
This image misleads voters in two ways, one which is significant.
First, Wichita doesn't have wooden water pipes, as shown in this advertisement.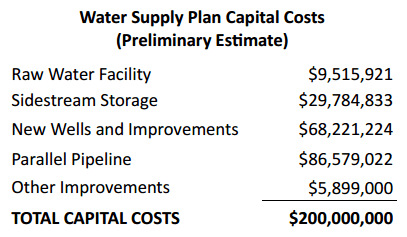 Second, the sales tax plan calls for the augmentation of one pipe, as shown in the city's plan. Not replacing pipes plural, as this advertisement indicates.
Plus, the pipe that is the subject of the city's water plan is 60 years old, but there is no indication that it needs replacement.