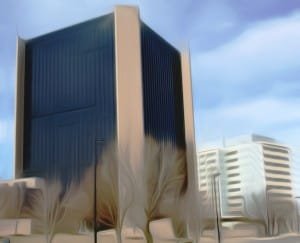 In a videographed meeting that is part of a comprehensive planning process, Wichitans openly question the process, repeatedly asking for an end to cronyism and secrecy at city hall.
As part of the Wichita-Sedgwick County Comprehensive Plan, the City of Wichita held a number of focus groups meetings. Their purpose, according to city documents, was to provide "information on the components of the Plan and provide input on a draft survey."
(Some indication of the reverence given to the plan to city planners may be inferred by the city's use of capitalization when referring to it.)
The community meetings were structured in a way reminiscent of the Delphi method, described in Wikipedia as "a structured communication technique, originally developed as a systematic, interactive forecasting method which relies on a panel of experts." Others have a more skeptical view, believing that the Delphi technique leads citizens to believe they have participated in community democratic decision-making when in reality, that is not the goal of the process.
In October Americans for Prosperity-Kansas invited the city to hold a focus group meeting. Video from the meeting is below, or click here to view at YouTube.
Dave Barber, who is Advanced Plans Manager at Wichita-Sedgwick County Metropolitan Area Planning Department, facilitated the meeting. Susan Estes of AFP was the meeting organizer and host. Mike Shatz is the videographer. His description of the meeting is "The City of Wichita is holding a series of meetings to gain input from the public on future spending plans. The meetings are based off a survey the city conducted, which, by all accounts, was full of loaded questions geared towards promoting the programs that city officials want to see. In this meeting, one of the first in the series, citizens openly question the process and repeatedly ask for an end to cronyism and secrecy at city hall."