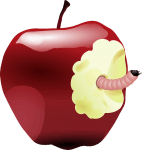 When you hear that Kansas schools have "cut to the bone," or are operating at maximum efficiency, or have nowhere else to cut, or there's no need to audit school district efficiency, think of this.
When Kansas governmental agencies receive requests for records, they must respond to the requester within three business days. Most often this response does not contain the requested records. Instead, it's either a statement of how much the records will cost, or a denial of the request.
Every agency I have dealt with — federal, state, city, county — has sent this response by email.
That is, except for USD 259, the Wichita public school district.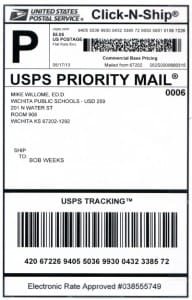 The Wichita public school district sends the response in the form of a printed letter, mailed using United States Postal Service Priority Mail at a cost of $5.05 for postage. That's in addition to the cost of preparing a printed letter. This has happened to me several times.
Every governmental agency I have encountered, except for the Wichita Public School district, is content to use email to respond to records requests, at a very low cost.
Within a budget of over $600 million, five dollars isn't much. Except: This pattern of wasting money on postage must be repeated many times each year. This waste is also an indication of the district's attitude towards the spending of taxpayer money.
So when you hear that Kansas schools are grossly underfunded, or that teachers have to spend their personal funds to buy classroom supplies, ask yourself this: "Why does the Wichita public school district spend $5.05 in postage to send something that everyone else sends by email?"