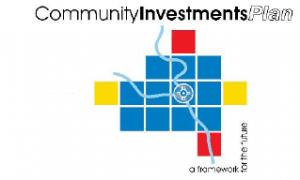 This week the City of Wichita held a workshop where the Community Investments Plan Steering Committee delivered a progress report to the city council. The documents hold information that ought to make Wichitans think, and think hard. The amounts of money involved are large, and portions represent deferred maintenance. That is, the city has not been taking care of the assets that taxpayers have paid for.
The time frame of this planning process is the period 2013 to 2035. Under the heading "Trends & Challenges" we find some troubling information. Wichita Mayor Carl Brewer hinted at the problem last year in his State of the City Address when he said the city would need to spend $2.1 billion over 30 years on maintenance and replacement of water and sewer systems. The city's performance measure report also told us that our pavement condition index has been deteriorating, and is projected to continue to decline.
So if we've been paying attention, it should not have been a surprise to read this in the presentation: "Decades of under-investment in infrastructure maintenance … 38% of Wichita's infrastructure is in 'deficient/fair' condition."
The cost to remedy this lack of maintenance is substantial. The document says that on an annual basis, Wichita needs to spend $180 million on infrastructure depreciation/replacement costs. Currently the city spends $78 million on this, the presentation indicates.
The "cost to bring existing deficient infrastructure up to standards" is given as an additional $45 to $55 million per year.
This is a lot of money. To place these numbers in context, here are some figures that help illustrate Wichita city finances:
Property tax collected in 2013: $105 million
Budgeted 2014 expenditures for fire department: $44 million
Budgeted 2014 expenditures for police department: $79 million
It's thought that an additional one cent per dollar city sales tax would generate around $80 million per year.
The amounts by which the city is deficient in maintaining its assets is staggering, compared to other expenses the city has. The size of the deficiency overwhelms possible sources of new revenue. A one cent per dollar increase in sales tax would not cover the deficiencies in maintaining our current assets. Then, remember the things Wichita wants to increase spending on — a new library, economic development, expanded public transit, new convention center, economic development, and perhaps other things.
The report lists three scenarios for future growth: Maintaining current trends, constrained suburban growth, and suburban and infill growth mix. Whenever we see words like "constrained" we need to be cautious. We need to be on guard. The Wichita Eagle reported this: "In the city's recently completed series of 102 public meetings, citizens were clear, City Manager Robert Layton said: Redevelop the core. We've had enough suburban growth for awhile."
It's unclear how closely the findings from the public meetings reflects actual citizen preference. Cynics believe that these meetings are run in a way that produces a predetermined outcome aligned with what city officials want to hear. At any rate, when you ask people about their preferences, but there is no corresponding commitment to act on their proclaimed preferences, we have to wonder how genuine and reliable the results are.
There is a very reliable way to find out what people really want, however. Just let them do it. If people want to live downtown on in an inner city neighborhood, fine. If they want suburban-style living, that's fine too. Well, it should be fine. But reading between the lines of city documents you get the impression that city planners don't think people should live in suburban-style settings.
Sometimes we don't have to read between the lines. Sometimes the attitude of planners is explicit. In 2010 the city — actually the Wichita Downtown Development Corporation — employed Goody Clancy, a Boston-based planning firm, to help plan the revitalization of downtown Wichita. In the article Goody Clancy market findings presented to Wichita audience I reported on some of what the planners said. For example, David Dixon, the Goody Clancy principal for this project, told how that in the future, Wichitans will be able to "enjoy the kind of social and cultural richness" that is found only at the core. "Have dinner someplace, pass a cool shop, go to a great national music act at the arena, and then go to a bar, and if we're lucky, stumble home."
This idea that only downtown people are socially and culturally rich is an elitist attitude that we ought to reject. By the way, when I presented to the Wichita City Council on this topic, I noted that no council members, except for possibly one, lived in neighborhoods that might be described as in "the core."
Other speakers from Goody Clancy revealed a condescending attitude towards those who hold values different from this group of planners. One presenter said "Outside of Manhattan and Chicago, the traditional family household generally looks for a single family detached house with yard, where they think their kids might play, and they never do."
This, again, is an elitist attitude. No, it's worse than that. It's condescending. It reveals that the professional planning class thinks that the ordinary people of Wichita can't decide for themselves what they really want. Somehow, people are duped into buying homes that don't really meet their needs, and they're not smart enough to realize that. That is the attitude of the professional planning class. It's an elitism that Wichitans ought to reject.
The planning process
The planners tells us that the process is based on data. "Data-driven" is a term they use. But when we look under the covers at the data, we realize that we need to be very skeptical of claims.
Returning to the Goody Clancy plan for downtown Wichita, the principal planner used Walk Score in a presentation delivered in Wichita. Walk Score is purported to represent a measure of walkability of a location in a city. Walkability is a key design element of the master plan Goody Clancy has developed for downtown Wichita.
Walk Score is not a project of Goody Clancy, as far as I know, and Dixon is not responsible for the accuracy or reliability of the Walk Score website. But he presented it and relied on it as an example of the data-driven approach that Goody Clancy takes.
The score for 525 E. Douglas, the block the Eaton Hotel and Wichita Downtown Development Corporation is located in and mentioned by Dixon as a walkable area, scored 91, which means it is a "walker's paradise," according to the Walk Score website.
But here's where we can start to see just how bad the data used to develop these scores is. For a grocery store — an important component of walkability — the website indicates a grocery store just 0.19 miles away. It's "Pepsi Bottling Group," located on Broadway between Douglas and First Streets. Those familiar with the area know there is no grocery store there, only office buildings. The claim of a grocery store here is false.
There were other claimed amenities where the data is just as bad. But the chairman of the Wichita Downtown Development Corporation at that time said that Walk Score has been updated. I should no longer be concerned with the credibility of this data, he told me through a comment left on my website.
He was correct in one regard: Walk Score had been updated. For the same location the walk score was revised to 85%, which is considered "very walkable." The "grocery store" is no longer the Pepsi Bottling Group. It's now "Market Place," whose address is given as 155 N. Market St # 220.
Someone strolling by that location would notice that address, 155 N. Market number 220, is the management office for an office building whose name is Market Place.
Still no grocery store. Nothing even resembling a grocery store.
I looked this week at the Walk Score website. It's been updated and redesigned. Now for the same block in the heart of downtown Wichita the walk score is 74, which is "very walkable," according to the site. In a narrative explanation, the site says this: "The closest grocery stores are Ray Sales Co, Market Place and The Hot Spot Detox Shop."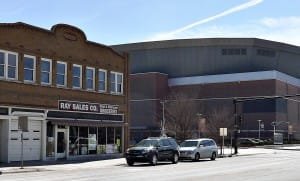 I don't know if you've been to Ray Sales, but it's a tiny store with a very limited product selection. It's not the type of place that will attract people to downtown Wichita. We know that because officials say a grocery store is one of downtown's most pressing needs, despite the existence of Ray Sales.
Market Place is listed again as evidence of a grocery store in downtown Wichita. Remember, Market Place is the name of an office building located on Market Street. It's not a grocery store.
The third location listed as a grocery store is a shop that sells kits to help people pass drug tests. It's nothing like a grocery store.
Again, David Dixon and Goody Clancy did not create the Walk Score data. But they presented it to Wichitans as an example of the data-driven, market-oriented approach to planning that they use. Dixon cited Walk Score data as the basis for higher real estate values based on the walkability of the area and its surrounding amenities. But anyone who relies on the evidence Dixon and Goody Clancy presented would surely get burnt unless they investigated the area on their own.
Keep in mind that the presentation of this Walk Score data was made after Goody Clancy staff had spent considerable time in Wichita. That someone there could not immediately recognize how utterly bogus the data is: That should give us cause for concern that the entire planning process is based on similarly shoddy data and analysis.
Constraining growth
Returning to the city's presentation: How does the city "constrain" suburban growth? By taking away the freedom for people to live where they want. Why would the city want do that? City leaders say that suburban development is expensive. It's not sustainable. Suburban living depends on the personal automobile. And remember the attitude of the professional planners Wichita Downtown Development Corporation hired: People can't be trusted to know what they really want for themselves.
If it really is more expensive to develop new suburban areas, the city should simply charge what it costs. To some extent this already happens. Anyone who builds a new home in a new area will pay for the residential street and other infrastructure through special taxes. If the city feels it needs to charge for building arterial streets to serve new suburban areas, it should do so. But the city should realize that people spending their own money to buy or rent a residence — this is the best indication of their true preferences. What people say in focus groups or on paper survey forms is nowhere near as reliable.
Community input
The survey that Wichita used has its own problems. Here's an example of a question respondents were asked to agree or disagree with: "Local government, the school district, community organizations and the business community should work together to create an investment climate that is attractive to business."
The meaning of an attractive investment climate means different things to different people. Some people want an investment climate where property rights are respected, where government refrains from meddling in the economy and transferring one person's property to another. An environment free from cronyism, in other words. But the Wichita way is, unfortunately, cronyism, where government takes an active role in managing economic development. We in Wichita never know when our local government will take from us to give to politically-favored cronies, or when city hall will set up and subsidize a competitor to your business.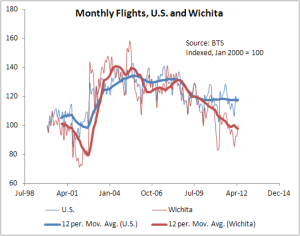 Sometimes the questions are misleading. A question relating to the subsidy program at the Wichita airport read "I'm willing to pay increased taxes or fees to support investment … that uses public dollars to reduce the cost and increase the number of commercial flights at Mid-Continent Airport."
This is an example of a question which has a false premise. Since the subsidy programs have been in place, the number of flights from the Wichita airport has declined, not increased as the question would lead readers to believe. See Wichita flight options decrease, despite subsidies and Wichita airfare subsidy: The negative effects.
Leadership of city fathers
On these and other issues, the Wichita Eagle quoted mayor Brewer: "We've put them off for too long. We didn't want the challenges. We didn't want the tax bills. But now, to maintain our quality of life, we've got to catch up."
It's almost as if the mayor is speaking as a bystander. But he's been mayor for nearly seven years, and was on the city council before that time. During that time, he and other city leaders have boasted of not increasing property taxes. While the property tax rate has been stable, property tax revenue has increased due to development of new property and rising assessment values. In spite of this, the city has a huge backlog of deferred maintenance. The way to interpret this is that the city has really been engaging in deficit spending under Brewer's leadership. We didn't spend what was needed to maintain our assets, and now the mayor tells us we need to increase spending to make up for this.
The economist Milton Friedman told us that it's more important to look at government spending rather than the level of taxation. That's because spending must eventually be paid for, either through current taxes or future taxation. The federal government generate deficits and can pay for spending through creating inflation. Fortunately, cities and states can't do that.
But, as we've seen, cities like Wichita can incur costs without paying for them. This is a form of deficit spending. By deferring maintenance of our infrastructure, the city has pushed spending to future years. The report released this week gives an idea of the magnitude of this deferred spending: It's huge.
This form of deficit spending is "off the books" and doesn't appear in city financial statements. But it's real, as the mayor now admits. The threat to our freedom to live where we want is real, too. We must be watchful and diligent.